Home Remodeling & Clean-up
Elk Grove Waste takes pride in offering you the timely and courteous personal service you deserve — service large, out-of-state corporations can't match. Trust us to handle your job.
We offer small bins to accommodate most home remodeling projects and garage or yard work clean-up. (Not sure what you need? Feel free to contact us).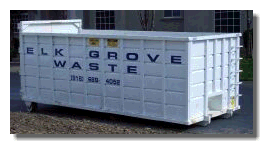 Conventional Waste Containers (Debris Bins):
10 Yard (4'H, 7.6'W, 16'L)
20 Yard (4'H, 7.6'W, 18'L)
30 Yard (6'H, 7.6'W, 18'L)
40 Yard (6.6'H, 7.6'W, 22'L)